I'm going independent.
---
Oh hey!
I want to fill you in on some personal news. I'm going back out on my own as an independent designer! I'm super excited! I couldn't be making this transition without the love and support of family and friends.
---
Brief History
In November of 2006, I went out on my own as a freelance graphic/web designer. A lot of things happened in the last dozen years. My freelance grew into a small agency. I cofounded a startup. I moved across the country and back again. I was hired at a growing tech company. I moved many many (many!) pixels. I met a lot of great people.

---
Hudl
I just celebrated my third anniversary at Hudl. Over the last 1131 days; I worked on exciting projects, learned a lot, and got to know so many talented people.
Hudl hired me specifically to establish the design language to span both product and brand. On my first day at Hudl, I named the design language "Uniform". That eventually became our design system. I helped the brand team evolve the visual brand. I'm proud to say that both Uniform and the visual brand are in great hands.
I learned so much in these last three years. Everyday, there was a new lesson to be learned about design, technology, business, and people. I have a new found respect for what it really means to scale a company.
Hudlies are smart and generous people. There are a few people I had the pleasure of working with that I especially admire and will especially miss: Murph, Brew2, Fookay, Miranda, A-Pane, Donuts, Kelsey, Tbone, Court, Joy, KellyM, AdamG, KellyH, CZ, Nick, Cliff, Galvan, Nesbitt, Wirtz and PG.
Hudl is truly an incredible company. I'm happy to have spent three years of my life learning and growing there.
It's bittersweet—but I realize it's my time to move on.
---
Declaring Independence
It's been six years since I've done consulting work. The world of design and technology has changed a lot since then.
One thing that hasn't changed is my desire to help people solve problems. I love the thrill of making new things. I love seeing people's reactions to my work. I love knowing that something I put out into the world is making someone's life better in some small way.
That's why consulting is such a good fit for me.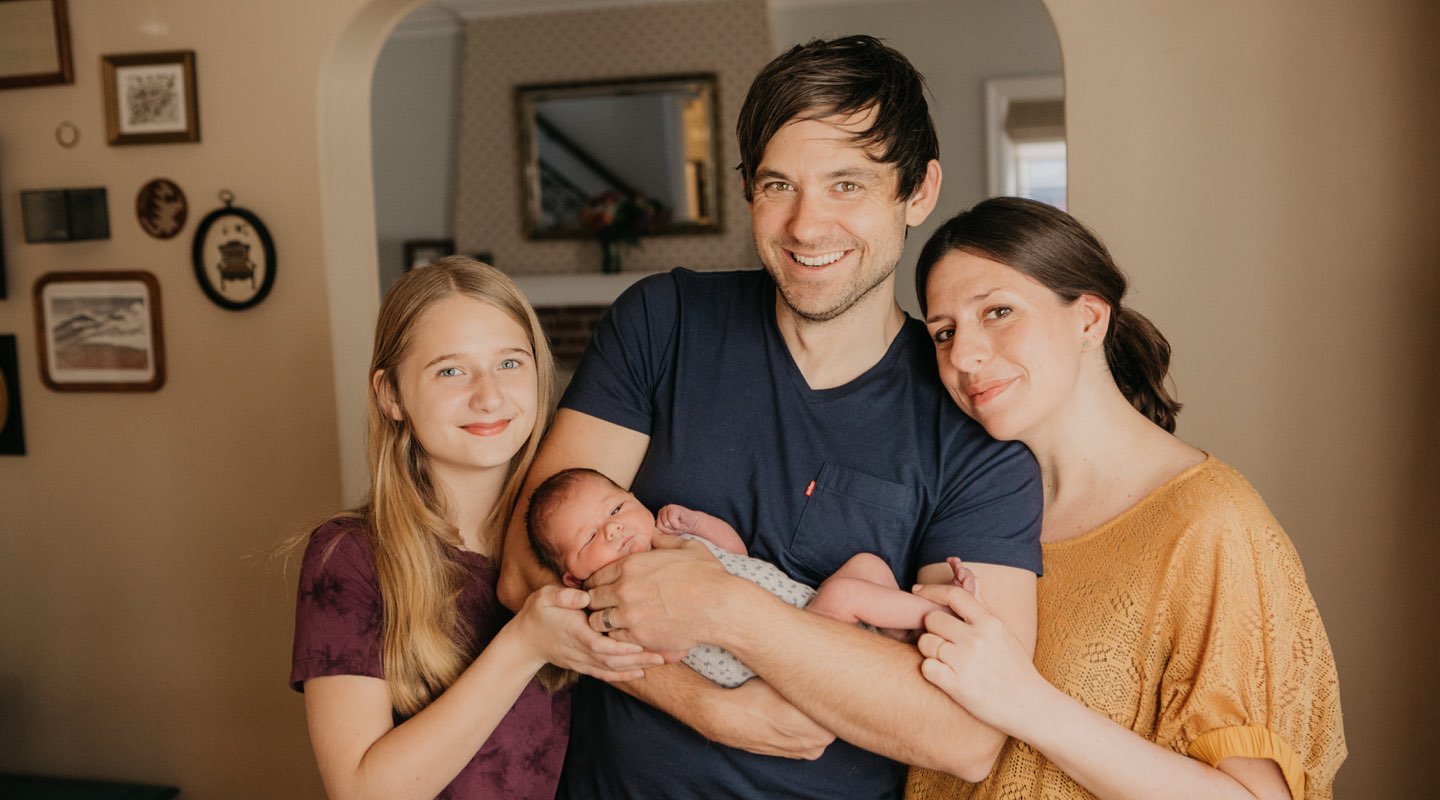 But, the decision to leave Hudl was a tough one. For all the reasons above plus stability. I have a family to support and a beautiful new baby girl. Having great insurance and a steady paycheck have been a welcome comfort these last three years. On the other hand, working independently gives me the flexibility to work where and when best suits our family's needs.
My wife Holly has been incredibly supportive in making this decision. I love you, Holls.
Over the last few weeks and months, I've asked friends for advice before making this leap. Thanks Alex, Hobbs, Daniel, Lauren, Stacy, Aaron, Matt, Jeff, Nathan, Ken, Andy, Justin, Tim, Julie, Jay, Megan, Jeff, Thad, Sam, and Scott. You all have been so generous with your time. Thank you. I owe you.
---
Focus
I have almost two decades of professional experience in design. I've unlocked the "10,000 Hours" badge four times over, Malcolm. That's well over a century in dog years, if you're wondering. So yeah. I guess I'm old.
Over the years, people have called me a graphic designer, web designer, art director, creative director, UX designer, UI designer, product designer, design cofounder, and design director. I've worked with hobbyists, startups, scaling companies, and Fortune 500s. I've worked on brands, websites, apps, and design systems.
To me, it's all the same. It's understanding the problem and finding a creative way to solve it.
With all this experience, one thing is clear. I'm most valuable on projects that have an overlap of product/brand strategy, experience design, and visual design.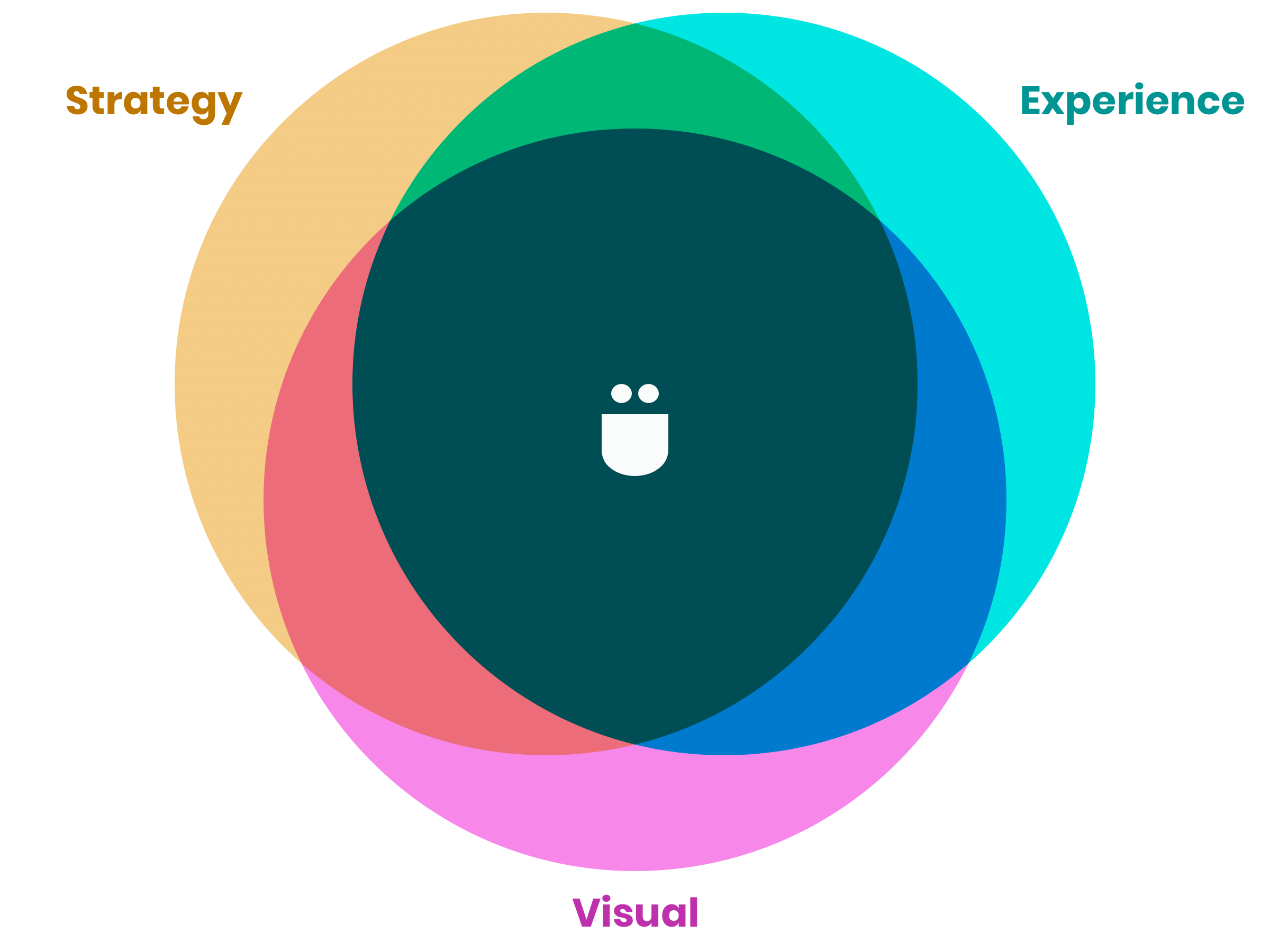 So, if you (or someone you know) is about to embark on a project that has this overlap, let's talk.
---
To mark the occasion, I've launched a fancy new website. Have a looksee: johnhenrymuller.com
Thanks for reading!
Weeeeeeeeeeeeeeeeeee!
John Henry Müller
February 15, 2019